About
An Experienced Embassy Liaison Serving Washington DC
Jan Du Plain is President and CEO of DuPlain Global Enterprises, Inc.
Jan began her career on her father's award-winning weekly newspaper in California followed by a stint at a well-known literary agency in Hollywood, representing authors, screenwriters and actors for motion picture companies.
In the late 60's she worked as the Public Relations Liaison for CBS Cinema Center Films in NYC, in the early 70's, she served as the first official public relations director of historic Ford's Theatre, followed by 15 years as the public relations director for WETA TV and Radio, the third largest public broadcasting station in the United States. As WETA's public relations director, Ms. Du Plain secured success in extensive press coverage on Washington Post TV Week front page cover stories, hosted numerous special events to launch new productions and spear headed Washington, D.C. publicity efforts for the world premiere of documentary filmmaker, Ken Burns' multiple award-winning TV series, The Civil War.
From 1975-1978, Du Plain launched the first Office on Women for the National Council on Alcoholism and served as the primary spokesperson for the organization. While leading the organization, she developed state, local and international chapters, initiated U.S. Congressional hearings, lectured and worked with such luminaries as Oscar-winning actress Mercedes McCambridge, Joan Kennedy (Senator Ted Kennedy's wife), Senator Harold Hughes (creator of the National Institutes of Health, Mental Health and Alcohol & Drugs) and Susan B. Anthony (grandniece and namesake of the famous suffragist).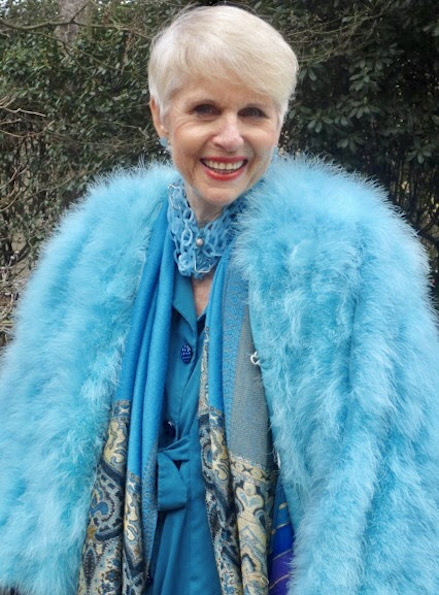 In 1995, she opened Du Plain Global Enterprises, Inc, an international Public Relations and Special Events company that represents a variety of media and cultural organizations. She served on the executive team which launched Cultural Tourism DC's (Ctdc) inaugural PASSPORT DC, a month city-wide cultural celebration of Washington's international and diplomatic community and continues in the role of Embassy Liaison today. The State Department is a strategic partner and PASSPORT DC is now listed as one of the most popular events in the nation's capital by Events USA. For almost 10 years, she recruited the 20 embassies that participated in the Embassy Chef Challenge and will be responsible for relaunching and recruiting embassies for the International Children's Festival in 2018. She also currently serves as the Embassy Liaison for the Ronald Reagan Building & International Trade Center, participating in the 300 international events that are mandated by congress annually, including Winter national, their most popular annual signature event featuring over 30 embassies.
Jan received several awards including the National Press Club's highest service award (Bernie Krug Award), several Vivian Awards in appreciation for her excellent service with the International Correspondents Committee at the National Press Club and the 2012 Alice Paul Award, Women & Politics Institute, School of Public Affairs, American University. She currently serves as the National Press Club's Vice-Chair, International Correspondents Committee and as the Diplomatic Liaison for The American News Women's Club.
The Gallup Leadership Institute presented Jan with its Excellence Award in 1998, and commended her for being a powerful networker, hailing her "ability to connect just the right person with just the right talent to make just the right contribution." They extolled the impact of her work, noting, "With her help, alliances are forged and progress is made."
Jan Du Plain is a member of Protocol & Diplomacy International-Protocol Officers Association, Capital Speaker's Club, THIS for Diplomats and Welcome to Washington International Clubs, to name a few.
Our Team
---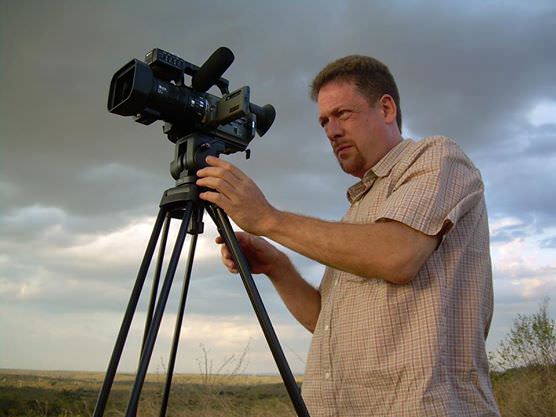 Todd Clark
Videographer
Executive Director, Board of Directors, TIVA -EMMY Awarded Director/Producer/Editor -DC Film Maker of the Month -Founder/Host, (theDCPLACE.com) -Host/Producer, "Democracy, Voting & Rule of Law" (DC Arts Club Film series)
I have been working with Jerome as the "official" Embassy Series Videographer/ Producer/Editor for about 12 years now and so it is a pleasure to meet a colleague and friend in this long-standing endeavor to create wonderful celebrations of the arts, and the creation of many unique evenings of inspired and impactful "Musical Diplomacy" at Washington's many Embassies and Ambassador Residences.
As a way of short introduction, along with being an EMMY-Awarded producer of international documentary and local video programming, and selected as DC Filmmaker of the Month by the Office of Cable Television Film Music and Entertainment (the DC Mayors Film Office), I am also the recent past President and current Executive Director of the Television, Internet, Video Association (tivadc.org), one of the largest associations of professionals in media production in the mid-Atlantic region.
TIVA is a 30 year old organization that has been serving the film and video production community of the region with monthly live, and now ZOOM-based, educational panels, workshops, and webinars; an active list serv and we are the exclusive host and presenter of the prestigious TIVA Peer Awards- which I have been producing and directing for the last 5 of its 23 years- awarding excellence in achievement in over 70 different production and skills categories. The annual TIVA Peer Awards gala ceremony has been hosted at the Embassy of France and the National Press Club over the past recent years. This year we live-stream broadcast the entire event from three studio locations to our on-line audience.
Here is a link to a demo reel showing some of my recent video work. The attached PDF provides details of the content presented in this demo reel.
I am the host and curator of a new Film and Discussion series on "Democracy, Voting and the Rule of Law" that is being hosted at the Arts Club of Washington, which will debut this month. I attached a press release.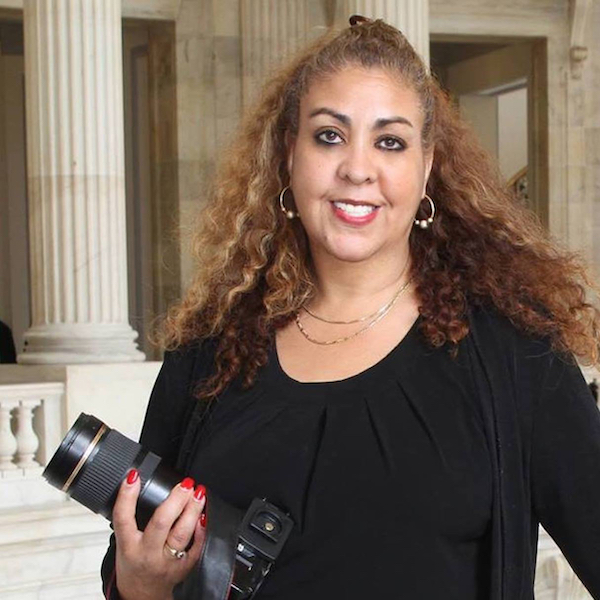 Patricia McDougall
Photographer
Patricia McDougall is the Founder and Chief Executive Office of Patricia's Professional Photos LLC located in the Washington DC Metropolitan area. She is renowned for providing services at iconic places and history-making events in Washington D.C. These include the White House, the US Congress, the State Department, International Organizations, Embassies, Academic institutions, and Faith-Based organizations.
Patricia McDougall also provides photography services to Corporate, government agencies, non-profit organizations, private, social businesses, cultural celebrations, anniversaries, weddings and more. She is also the Radio Host and Producer of Patricia McDougall "On The Scene" Celebrity Photographer which is aired every Sunday at 2:00pm (EST) on WLVS Radio. More importantly Patricia has an artistic eye and the ability to capture the magic of a fleeting moment in time.
Patricia McDougall was nominated for the Joe Mans Black Wall Street Award and was voted one of the Top Black Female Photographers in the Washington, DC area. Her work graces the cover of books, various magazines and she can be seen on National TV at the many events she covers.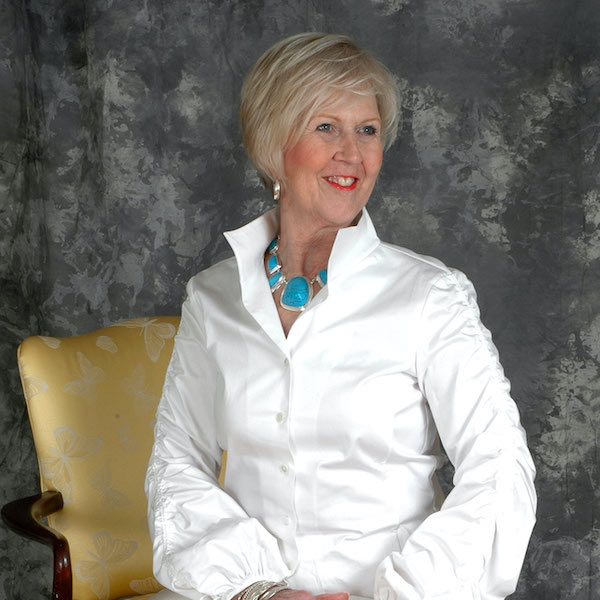 Jane Pennewell
Image/Style
Jane S. Pennewell of JP Image Consulting is a color expert and image consultant based in the Washington, D.C., area. Since Jane started her consultancy in 1987, she has conferred with clients worldwide. She was born in Maryland and left the corporate world twenty years ago to study image consulting and international fashion at American University in Washington, D.C. She also has studied and consulted in fashion and personal image in New York, France, Italy and Germany as well as the Middle East. Her corporate background includes working for a Fortune 500 company, which taught her how a person's image can affect his or her career success. Many corporate executives, government officials, media personalities and other notables have sought her professional advice in developing a new image for greater confidence. She also has assisted younger men and women transitioning from a lifetime of casualness (and black clothes) to a more polished, sophisticated style.
Deb Leopold
Social Media
Deb Leopold, Social Media Consultant, runs DebsWeb and specializes in producing creative social media content that boosts business as well as educates–allowing her clients to stand out from the crowd. Her VIP clients include Du Plain Global Enterprises, J Street Group LLC, Protocol Partners, The Etiquette Advocate, All Eco Design Center, Academy Realty, The Ortho-K Center, the Pennsylvania State Society and many more. She is also involved in the launch of the Hollywood film "The Principle" featuring Actor/Director James Cromwell using social media as a fundraising platform. Deb holds a BSBA from Bucknell University. "My supreme challenge is keeping up with Ms. Jan Du Plain…DC's PR Star!"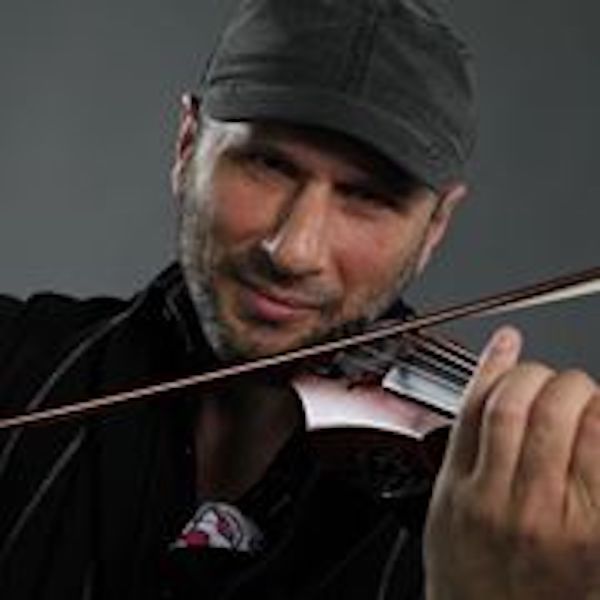 Rafael Javadov
Performer/Musical Education
Violinist Rafael Javadov is the founder and Artistic Director of Ethno Musical Orchestra. He earned his musical education in violin and piano in Russia and Ukraine. His musical education started at the age of 5. At the age of 10 he entered a Special Tchaikovsky Music School under Moscow Conservatory. The Tchaikovsky school is considered to be one of the best music schools in the world.
In 1994, while chairing a First-section Violin position in the Dnepropetrovsk Symphony, Rafael's excellent leadership abilities allowed him to become the conductor and arranger for Dnepropetrovsk Youth Violin Ensemble "Violino". After his triumph performances through Russia, Ukraine and Europe in 1995, the Ensemble was offered a tour in the United States.
Since 1995, Mr. Javadov has been residing in the U.S.A. He performs as orchestra player with many of the USA Symphony Orchestras. He has also played numerous recitals as a soloist and as a member of chamber music ensembles.
He is a member of the Helios string quartet and String Duo with Sergey Morozov. He performs arrangements of Russian folk themes and romances and the Mediterranean folk music, Gypsy, Jewish, American classics, and also classical music favorites.